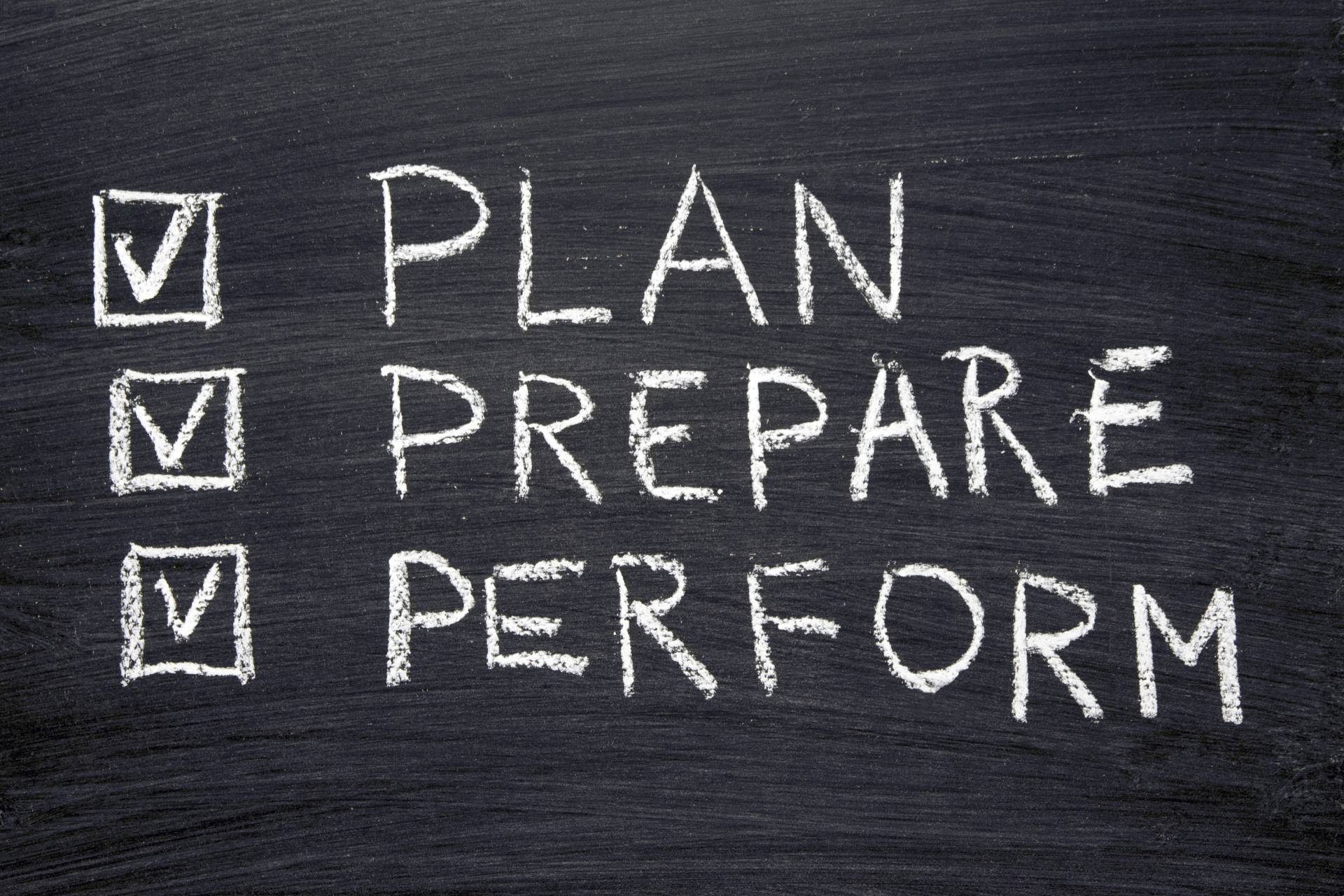 Handling your finances can be very stressful and challenging.  People spend a significant amount of their valuable time juggling to pay the mortgage, put food on the table for themselves and their family, pay bills, auto loans, medical expenses, etc.  As if managing your finances is not difficult enough, the decision to declare bankruptcy can feel very daunting and discouraging.  In fact, we have found that many clients have been contemplating bankruptcy for quite some time but keep delaying initiating the process because just the idea alone caused them anxiety and other emotional effects.   Oftentimes, you are already dealing with high levels of stress, worry and panic as you likely have been trying to manage and improve your financial circumstances for some time prior to deciding to file for bankruptcy.  In addition, the bankruptcy proceeding itself can be emotionally exhausting as well.  In order to ensure that the bankruptcy process goes as smoothly and stress-free as possible, it is important that you are properly prepared for your bankruptcy proceeding.  At Modesto Bankruptcy Attorneys, our extensive experience in handling bankruptcy proceedings has allowed us to provide our clients with reasonable expectations throughout the process.  We have found that clients are able to find the bankruptcy process far less intimidating and stressful when they have a better understanding of what to expect when they make the important decision to file for bankruptcy. 
To be better prepared, here is some helpful advice when it comes to handling bankruptcy:
Be sure to choose a bankruptcy attorney that is the right fit for you
At the outset, it is critical that you choose a bankruptcy attorney who is not only qualified to handle your case, but also one who is able to provide you the support needed to guide you throughout the bankruptcy process.  Clear communication is vital to ensure that all parties involved are on the same level of understanding as well as expectations.  The bankruptcy process will require your involvement and the better you and your attorney are able to communicate, the quicker and easier the process will be. 
In addition, it is important to verify exactly what type or types of bankruptcies the attorney practices.  For example, some attorneys may only practice individual bankruptcies or business bankruptcies, while others may practice both.  Further, some attorneys may only practice Chapter 7, 11, or 13 bankruptcies, or some combination thereof.  Don't be afraid to ask questions.  Filing bankruptcy is a decision that impacts your life and the life of your family.   The following will help you make an informed decision that your bankruptcy is being handled competently and correctly:
A bankruptcy attorney should be well-versed, knowledgeable and experienced on your specific bankruptcy chapter. There are multiple types of bankruptcy, each with its own set of challenging laws and regulations to follow.  Although you may find an attorney who practices in many different areas (i.e. criminal law, family law, entertainment law, patent law, bankruptcy law, etc.), more often than not, an attorney who focuses on a single practice area of law is going to be able to me more effective.  This is because the attorney will be well-versed in handling the complex laws and regulations of a specific bankruptcy chapter, be most familiar with the bankruptcy trustees and how they operate, as well as being able to offer competitive pricing since their practice is often more streamlined.  The more efficient an attorney's practice is will result in time and cost savings passed on to the client.  It is greatly encouraged to discuss the attorney's results as well as request references if it helps you feel more comfortable and confident in making your decision.  Remember, you are looking to find the best attorney to handle a major decision on your behalf.  At Modesto Bankruptcy Attorneys, we have multiple attorneys who are well versed in various bankruptcy chapters, which ensures that you will be assigned to an attorney who is experienced and competent to effectively handle your bankruptcy matter with proven results.
You should feel valued and heard by your attorney. Your attorney should be willing to listen to your questions and concerns and be willing to provide clear and understandable responses.  They should be easily reachable and able to respond within a reasonable timeframe. With the advent of technology, electronic mail (e-mail) has provided a great convenience to communicate with your attorney as well as for the attorney to communicate with the client.  Your bankruptcy attorney should have an available and helpful staff, offer in person, phone and video communications, as well as be able to collect and send any required information in the most efficient way possible.  Feel confident that your attorney will provide effective service and results at a reasonable cost to you.  There is no harm in receiving multiple consultations and price quotes to ensure you are getting the best service for your money.  At Modesto Bankruptcy Attorneys, we have a readily available and helpful staff, offer direct communications between attorney and client, employ the latest technology to help reduce processing time as well as being more convenient for the client.  We are able to offer our clients exceptional communication and results at an affordable and competing price. 
Lastly, you should be able to see yourself getting along with your attorney. Evaluate their personality.  Although you aren't looking to become best friends, you will be spending a great deal of time with your attorney and the better you are able to get along, the easier the process will be.  Feeling comfortable and confident in your attorney will help reduce the stress and anxiety that clients often feel when going through a bankruptcy.  Your attorney's personality can play a significant role in your overall experience, and should not be overlooked.  Our attorneys at Modesto Bankruptcy Attorneys are friendly, respectful, communicate well and understand that the relationship with the client is paramount to achieving a successful result through bankruptcy. 
 Prepare Your Documents
In order to ensure that your bankruptcy goes as quick and smooth as possible, it is important that you have all your financial documents in order.  This will aid in allowing the attorney to determine your financial condition.  When filing for bankruptcy, you will need the following:
A Statement of your real estate, including all property and its current market value along with any mortgage balance and payment information. More often than not, real estate will comprise a client's largest financial asset, thus it is vital that you clearly provide all details in an organized manner.
A statement listing all vehicles owned, along with their current value, loan amount and payment information. If the goal is to keep your vehicle or vehicles when filing bankruptcy, ensuring that your attorney clearly understands what vehicles you own and any associated liabilities will allow him or her to determine if they can be kept or sold during your bankruptcy case. It is a misconception that you are forced to give up your vehicles if you file for bankruptcy relief. At Modesto Bankruptcy Attorneys, our knowledgeable attorneys will evaluate your personal situation and help you accomplish your goals within the confines of the law.
A statement of your financial health, consisting of recent and past bank statements along with any retirement account statements. Your attorney as well as the bankruptcy court will need to verify your financials when determining if your liabilities may be discharged through bankruptcy. 
A statement of your income to provide the Court a clear understanding of your financial health, such as W-2's, paystubs, and other documents that illustrate your income including any rental income and disability benefits.
Last 2 years of tax returns. The bankruptcy court needs to verify your income history and the best way for them to do that is to review your tax returns, both federal and state.
A list of your creditors. When filing for bankruptcy relief, you are required to provide notice to everyone that you owe money to, including credit cards, personal loans, medical bills, home loans, car loans, loans from friends or family, etc. Proving your attorney recent statements, a recent credit report, and a list of anyone that does not appear on the credit report or ones that you were unable to get a statement from will be crucial in successfully navigating the bankruptcy process.
You may need to provide additional documentation depending on what chapter of bankruptcy you are filing.  However, these documents will be required at a minimum and will help the attorney evaluate your matter and options. 
Meet the Credit Counseling Requirement
Prior to filing for bankruptcy, you are required to attend a mandatory court-approved credit counseling session.  You will receive guidance regarding your finances and decide whether bankruptcy is appropriate for you.  This credit counseling session is very helpful not only in helping you make an informed decision about filing for bankruptcy, but will help ensure that you start your post-bankruptcy financial life off on the right foot. With the advancement of technology, this course can be completed online.
Stop Making Payments to Your Creditors
Although it might not sound or even feel right, you will want to stop making payments to certain creditors.  Since you will be filing for bankruptcy, your debt owed to these certain creditors will be addressed depending on what type of bankruptcy is appropriate for you.  You might not need to continue making payments on credit cards and other obligations as your credit has already likely been impacted and it will be further impacted as a result of the bankruptcy.  Any payments that you make to creditors will simply be wasted at this point, since the debt will be discharged during the bankruptcy proceeding. Speaking with a dedicated bankruptcy attorney prior to making the decision to stop making payments is strongly recommend, however, since this is a very big step in your financial situation.
Inform your Creditors and Debt Collectors
Although there is an automatic stay when you file for bankruptcy, your creditors or debt collectors may be unaware and continue to charge a debt and attempt to collect.  Ensure that you and your attorney contact any creditors and debt collectors so that they follow the regulations of the automatic stay.  It is important that all of your creditors are aware that you have filed for bankruptcy.  Depending on the type of bankruptcy filed, this will allow your creditor to either get in place as a creditor in hopes of receiving some amount of repayment, or able to negotiate the repayment of a debt.  Further, a creditor can face consequences for failing to comply with the automatic stay and attempting to continue to collect on any debt that is subject to a bankruptcy proceeding without permission by the bankruptcy court.  Our attorneys at Modesto Bankruptcy Attorneys have vast experience dealing with the creditors so the clients don't have to.
Prepare Yourself and Your Family for the Reality that Life Will Change
It is important to understand that filing for bankruptcy could potentially result in you losing your home, vehicle or possibly even both.  This can have severe emotional and psychological effects and one should be prepared to address these changes.  Having a support system can prove to be very effective during this time.  In addition, you will need to face the reality that it could be difficult for you to receive credit lines for some time and you will need to manage consumer debt more responsibly to avoid financial hardships in the future.  In addition to becoming accustomed to a new, more financially restrictive and responsible lifestyle, your family members will need to become a part of this new way of living as well.  If you have a spouse, you will want to discuss with them what events and/or decisions led to your financial circumstances and how can that be avoided in the future.  We recommend putting a financial plan together with your spouse, which includes a budget to handle your monthly financial responsibilities, such as your rent or mortgage, bills, food, clothing for yourself and your family.  The family will need to take a look at how money is spent and understand that for some time, a strict budget for necessities will take priority.  Over time, this will allow for your finances to improve and everyone involved to become accustomed to a new, more responsible way of living.  At Modesto Bankruptcy Attorneys, not only is it our goal to give you a fresh start to your financial future, but we want to provide you with the tools to help make sure that you do not find yourself in a financial hardship again.
At Modesto Bankruptcy Attorneys, we understand that the decision and process of filing for bankruptcy can be overwhelming.  We pride ourselves on serving our clients with clear, effective communication and helping the client feel valued.  Our attorneys will not only provide you with effective representation with clearly understood results, but we will ensure that you are guided and cared for throughout the process.  By following these suggestions, you are not only ensuring that your bankruptcy will go as quickly and smoothly as possible, but you are working towards taking the appropriate steps to creating a better and healthier financial future.  Our attorneys and staff at Modesto Bankruptcy Attorneys are ready and eager to work through the bankruptcy process with you. 
We help clients in the following areas: Modesto, Stockton, Turlock, Ceres, Empire, Escalon, Hughson, Lathrop, Linden, Manteca, Oakdale, Patterson, Ripon, Riverbank, Salida, Tracy, Waterford.