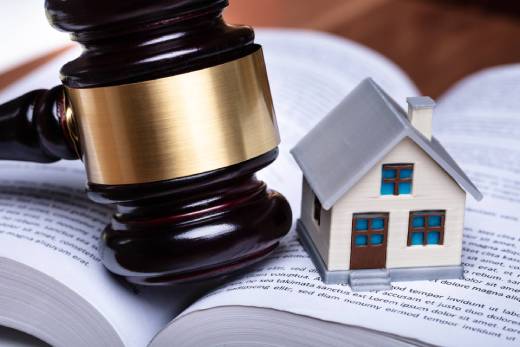 Making the decision to separate from your spouse and file for a divorce is never an easy situation.  During this difficult time, you and your spouse are both forced to make changes to your lives.  This includes new changes regarding your finances, living situation, etc. Before filing for divorce, you and your spouse likely shared all financial responsibilities.  Once the two of you have separated, you must learn how to be financially independent again and be able to support yourself without your spouse's additional income or assistance. 
When going through a divorce, assets are divided amongst the two of you, alimony is determined, and if you have children, custody and child support will be established.  With these new financial responsibilities and changes, it is possible for a divorce to lead to a bankruptcy filing.  On the other hand, it may be that these financial struggles were ongoing and ultimately led to the divorce.  Regardless of whether or not a divorce was caused by bankruptcy proceedings or incurred after, the two can affect each other.  While each situation is different, it is important to understand the different options that may be available to you and your soon-to-be ex-spouse.  Continue reading below to find out more.
FILING FOR RELIEF BEFORE A DIVORCE
If you and your soon-to-be ex-spouse decide to file for bankruptcy before continuing with divorce proceedings, there are several benefits.  One of the most obvious reasons is cost.  By filing together, the two of you will only retain the costs for one case, as opposed to each paying the total fees incurred by filing separately.  The "filing costs" for bankruptcy proceedings, which include the court filing fee and access to credit reports, is generally between $348 and $393, depending on your particular situation.  Your bankruptcy attorney will also charge his/her fees.  The two of you will share one attorney and will not have to individually pay for your own.  You may also be able to maximize your exempt property and assets, allowing you to walk away with more after the case.
When filing for joint relief, couples file one set of paperwork and submit a joint petition.  Once filed, the bankruptcy proceedings will begin and the goal would be to have your dischargeable debt eliminated.  If proceeding with a divorce before a bankruptcy, these debts would be divided amongst the couple and be included in each party's bankruptcy case.  This may cause you to still be liable for debts that could have been discharged if you chose to file for bankruptcy before the divorce.  For example, you each may be responsible for any credit card debt in your names, including debts from a joint account. 
Once the bankruptcy process has been completed and the divorce proceedings begin, it will make it easier to divide your property and assets amongst the two of you. You will already have court documents showing each of your incomes---and assets---and you can use those documents, which are signed under penalty of perjury, to notify the family court as to your financial situation---and that of your soon-to-ex.
On the flip side, it could be a difficult task to go through a joint bankruptcy case with the person that you are going to be divorcing. You would have to realize that one attorney can represent you both only if there is no conflict of interest, which might be difficult. Moreover, you'll have to work with your ex in order to complete the paperwork for the Court.
WHICH CHAPTER SHOULD I/WE FILE?
Whether or not you and your spouse decide to put your divorce on hold to proceed with your bankruptcy filing, you must decide which chapter of relief the two of you plan to file for.  If you are looking to relieve some of your current debts and get relief quickly, it may be best for you to file a Chapter 7 with your spouse before continuing with divorce proceedings.  During a Chapter 7 case, assets are liquidated by a Court-appointed trustee and the remaining secured assets can be kept. The money from the liquidation is used to pay off your debts.  A Chapter 7 filing usually continues for about three to six months, allowing for relief in a short amount of time.
To continue with a Chapter 7 filing, you and your spouse must pass the means test to determine whether your income is low enough to qualify you two for relief under this chapter.  If your income does not qualify you for Chapter 7 relief, you may choose to file for a Chapter 13 instead.  With the combination of two incomes, it can be difficult for couples to qualify for a Chapter 7 filing.  If you are looking to file a Chapter 7, it may be more beneficial to finalize your divorce first and proceed with the bankruptcy filing.  While you may not have qualified with your spouse's income, you are more likely to pass the means test on your own.
In comparison to Chapter 7, Chapter 13 allows debtors to keep his/her assets by establishing a payment plan to return money to creditors over a 3 to 5 year period.  Because of the lengthier period, Chapter 13 might not be best for couples who are hoping to finalize their divorce soon.  However, if you and your spouse are focused on trying to keep any property to divide amongst yourselves and can maintain a good relationship with each other, you may be able to benefit from a Chapter 13. 
WHAT SHOULD I DO IF MY EX FILED FOR BANKRUPTCY?
If you and your ex-spouse have completed your divorce proceedings and he/she chooses to file for bankruptcy relief, it may be beneficial for you to file as well.  Once he/she has completed the proceeding, he/she will receive a discharge and will no longer be liable for debts that the two of you were both responsible for, leaving you with the remainder of the debt.  If you are unable to make these payments on your own, it would be in your best interest to file for bankruptcy in order to prevent creditors from taking further action against you.
A common example is when a divorced couple had joint accounts, like a car loan. If one person files for bankruptcy and turns in their vehicle because they can no longer afford it, the lender can then come after the other spouse for the deficiency balance, thus pushing that person to look into bankruptcy options as well.
WHAT HAPPENS IF MY SPOUSE AND I DECIDE TO DIVORCE DURING OUR CHAPTER 13 BANKRUPTCY?
Since a Chapter 13 filing lasts for 3 to 5 years, situations can change during the relief period.  While the two of you did not have plans of divorce at the beginning of your case, the decision to separate may have come about during the repayment period.  If this is the case, the otherwise simple process may become slightly more complicated.  In addition to possibly hiring a new attorney, your repayment plan may change to reflect the new situation.  The Court may either split your case into separate proceedings or look to alter the payments.
Another option may be to convert your Chapter 13 to a Chapter 7.  While you may not have qualified for relief under Chapter 7 before, you may now be able to pass the Means Test, since you are only receiving one form of income.  Since a majority of the forms filed for a Chapter 13 overlap with a Chapter 7, you will not need to file a whole new case.  Instead of continuing with a repayment plan, assets will be liquidated to repay debts.
LIFE AFTER FILING FOR BOTH BANKRUPTCY AND DIVORCE
Once both your divorce and bankruptcy proceedings have concluded, it is important to know that you may still be tied to your ex-husband/wife.  For example, while a Chapter 13 can help work off debts through repayment, certain loans, which include you or your ex as a cosigner, may require you both to continue making payments.
Bankruptcy and divorce may also leave an impact on your credit score.  Your accounts will be split amongst the two of you and you both will remain financially responsible for any joint accounts.  If one party fails to continue making payments, it will affect both of your credit scores.  One way to prevent this from happening is by converting any joint accounts to personal accounts.  To do so, you will need to either pay the remaining balance or transfer it to another credit card.  As long as you continue making all credit card payments and maintain good standing, the drop in your credit score will be minimal.
If applicable, some may incur new payments such as child support or alimony.  While filing for bankruptcy after your divorce can eliminate certain payments and help you rebuild your finances, it cannot eliminate payments required for child support and alimony.  You will continue to be liable for these payments.  If you fail to do so, further action may be taken.
Each couple has their own circumstances.  When it comes to filing for divorce and bankruptcy relief, your options are customizable based on what is best for your situation.  Contact us today to discuss which method will provide the you with the best outcome.  Whether that may be holding off on the divorce and filing a Chapter 13, or continuing with Chapter 7 after your divorce, we will assist you through the process to determine what is best for your situation. 
We help clients in the following areas: Modesto, Stockton, Turlock, Ceres, Empire, Escalon, Hughson, Lathrop, Linden, Manteca, Oakdale, Patterson, Ripon, Riverbank, Salida, Tracy, Waterford